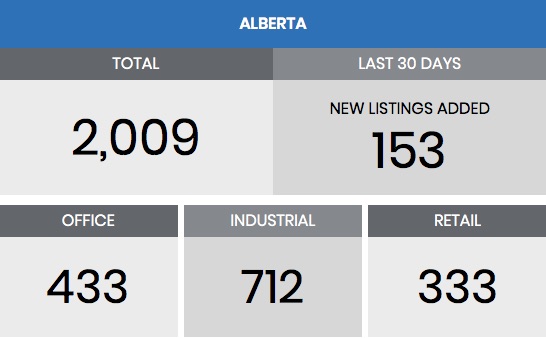 MARKET SUMMARY
With the first two months of 2019 behind us, there was no shortage of events fueling political and economic uncertainty in Canadian markets. From Jody Wilson-Raybould's recent response to allegations that she was pressured by the Prime Minister's Office to intervene in criminal proceeding against SNC-Lavalin to the ongoing extradition case of Huawei's CFO, all could pose major ramifications for the Canadian economy in terms of trade, employment and growth. Even with these potential challenges facing the federal government, there were some signs of progress. Firstly, Canadian financial markets surged as the S&P/TSX Composite Index rebounded by 11.7% over the past two months after plummeting by 5.8% in December alone. Moreover, the implementation of oil production cuts in Alberta has had a positive impact on oil prices, as the price differential between West Texas Intermediate (WTI) and Western Canadian Select (WCS) has narrowed to approximately $12.50/barrel. The surge in value of WCS since December to $44.25/barrel has also supported the appreciation of the Canadian dollar to $0.76 USD. Even with the recent increase in oil prices, the Bank of Canada will likely hold off on raising interest rates until the fall of 2019 due to slowing economic growth (both within Canada and globally), easing inflation, weak recent data on retail sales and the tumble that the housing market has taken due to the new mortgage rules and higher interest rates.
The latest GDP data for Canada, which was released on March 1st, shows that the Canadian economy only grew by 0.4% annualized in Q4 2018, reflecting the toll that weak oil pricing, the slow housing market and weak business investment is taking on the economy. Economic growth in Canada is predicted to decline from a lower than expected 1.8% in 2018 to a forecasted 1.5% in 2019. Despite higher prices for WCS oil, Alberta's economy is expected to remain weak in 2019 until Canada resolves its pipeline issues. As such, GDP growth for the province is only expected to come in between 0.5% and 1.2% for 2019 due to the provincial government's cuts to oil production minimal energy investment.
The retail sales slowdown in Alberta will be exacerbated by the pause in the provinces economic recovery. Like many other provinces, inflation is expected to decline in 2019 with Alberta expected to post only a 1.6% increase in the Consumer Price Index (CPI). Although employment growth should come in at about 1.0% in 2019, the unemployment rate will remain well above the national average at 6.6%, keeping wage growth low. As a result, Alberta will continue to see a sluggish housing market as it remains oversupplied and households continue to try and balance their budgets. Both residential real estate prices and sales volumes were down in 2018 and are expected to remain weak in 2019, and like the rest of Canada, Albertan's continue to deal with stricter national mortgage rules and higher interest rates, which were designed to slow down the national housing market and economy, neither of which were being experienced in Alberta. Although interest rates have now effectively stalled, many are calling on Ottawa to review the mortgage stress testing rules as it is having a deeper impact on the housing market than anticipated and still making housing unaffordable for new home buyers. A weak housing market always impacts consumer confidence, which will only further impact retail sales in Alberta and Canada as a whole.
RETAIL
Retail vacancy in Greater Calgary was unchanged year-over-year to end February 2019 at 2.6%, however, with retail sales expected to be weak in 2019, retailers suffering from reduced foot traffic especially downtown, combined property tax increases, expect vacancy to increase throughout 2019. Similarly, net asking rents were up 1.8% year-over-year to end February 2019 at $25.75/sq. ft. per annum, but expect slightly negative rent growth in 2019.
With a slightly stronger economy in Edmonton, retail vacancy dropped 70 bps year-over-year to end February 2019 at 3.2%, with net asking rents up approximately 20% over the same period to $25.89/sq. ft. per annum. With approximately 2.2 million square feet of new supply expected in 2019 combined with slowing retail sales, Edmonton's retail vacancy rate is expected to increase to approximately 4.0% in 2019 while rents remain flat.
OFFICE
Given the recent economic uncertainty for the province, there were signs of improvement to the office market in both Calgary and Edmonton. Vacancy dropped by 60 bps year-over-year to finish February 2019 at 14.8% in Greater Calgary, whereas Edmonton experienced a 240 bps drop in vacancy over the same period to 8.2%. Both cities still continue to see negative rent growth, however not as dramatic as the levels from the beginning of 2017. Expect negative rent growth in the range of -6% in Calgary for 2019 and -1.6% in Edmonton over 2019. Despite these expectations, net asking rents in February 2019 are actually up in Calgary since year-end 2018 to $16.49/sq. ft. per annum, whereas rents in Edmonton are down slightly to $18.69/sq. ft. per annum over the same period. Going into 2019, Calgary will continue to see relocations occurring as the downtown office market continues to be more attractive to tenants looking to capture the value addition compared to their existing space in suburban markets. Whereas Edmonton has been feeling the impact of both the new supply in Stantec Tower, but also the removal of office space from the market as landlords convert some of the older towers to multifamily and hotels.
INDUSTRIAL
Edmonton's industrial market is expected to perform somewhat inline with Calgary's. Edmonton's vacancy rate is unchanged year-over year, ending February 2019 at 5.9%. Current forecasts expect vacancy to fluctuate around 6.0% throughout 2019, before falling to 5.8% in 2020 as a result of demand from large production and distribution facilities which will also encourage other input suppliers to form clusters in the surrounding area, potentially increasing demand for industrial space. Net asking rents at the end of February 2019 were at $9.61/sq. ft. per annum, down approximately 3.0% year-over-year. Rent growth is expected to remain flat to slightly negative in 2019 before transitioning to positive rent growth again in 2020.
Calgary's industrial market is in better condition than its office market. Despite falling vacancy and rising rents in 2018, the vacancy rate only decreased by 10 bps year-over year to end February 2019 at 6.0%, and net asking rents were down 0.3% year-over-year to end February 2019 at $9.27/sq. ft. per annum. Expect rent growth to be stagnant in 2019, but turn positive in 2020. There is currently 3.7 million square feet under construction, however, demand from the transportation and logistics segment is expected to push vacancy down to approximately 5.7% by the end of 2019.
These insights are made possible through CoStar, the largest commercial real estate source for property listings for sale or lease in Canada. CoStar enables users to gain insight into the 31,087 properties currently tracked in Alberta, which include 2,009 properties for sale and 7,278 spaces for lease.
CoStar conducts constant, proactive research with a team of 60+ researchers making over 12,000 database updates each day. Source: https://www.costar.com/ 
---