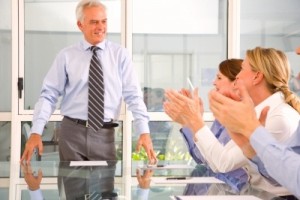 Below is the rest of our team. We have used the following service providers for multi-family acquisitions and dispositions in the past and keep this list updated regularly.
We only recommend professionals to our clients that have met and maintain a high level of service with all past and future clients we send to them. We will be asking for your feedback on their performance with you in our post transaction survey.
Mortgage Brokers & Lenders:
Keith Shack, Montrose Mortgage – 780-425-5626

Suite 320, 10190 104 ST Edmonton AB T5J 1A7
kshack@montrosemortgage.com

Dennis K. Aitken, People's Trust – 403-205-8203
Troy Barker, First National Financial LP – 403-261-5589
Bill Killgour, Canadian Western Trust – 780-423-8888

Suite 2300, 10303 Jasper Ave, Edmonton, AB. T5J 3X6

TD Commercial – contact us for best current contact person.
Property Inspectors & Environmental Reports:
Eldon Schechtel, Excel Inspection Service Ltd. – 780-464-5634
Rajesh Kaliandasani, Venture Engineering Consultants Ltd. – 780-484-1974

4003 Aspen Drive East, Edmonton, AB. T6J 2A7
Venture@connect.ab.ca

Structural Engineering & Environmental Reports

Martin M. Schurek, Schur-Tek Resources Ltd. – 780-458-2067

50 Larkspur Cres, St. Albert, AB. T8N 2M5
Schurek@telusplanet.net
Appraisers:
Cowen & Associates, Glen Cowen – 780-421-7500

Suite 1700 Sun Life Place, 10123 99 Street, Edmonton, AB. T5J 3H1
admin@gccanwest.com
Bourgeois & Company Ltd. – 780-452-8000

14207-115 Ave, Edmonton, AB. T5M 3B6

Essex Appraisal – 780-488-4116

202, 10110-124 St. Edmonton, AB. T5N 1P6
Lawyers:
Barry McGuire, RMLO Law – 780-431-1444

101, 10301 109 Street, Edmonton, AB. T5J 1N4
(Sonny) Mirth, RMRF – 780-425-9510

3200 Manulife Place, 10180-101 Street, Edmonton, AB. T5J 3W8
Insurance Brokers:
Steve Hambly, Sadler Insurance Inc. – 780-433-4426

shambly@sadlerin.com
10808A-82 Ave. Edmonton AB T6E 2B3
Property Managers:
Laundry Services:
Phelps – Dan Posa, Account Executive – 780-455-8200

18435-104 Ave, Edmonton, AB. T5S 2V8
Marketing: 
Fire & Security:
Amptec Fire & Security, Jerry Poon – 780-426-7878

10724A-97 St. Edmonton, AB. T5H 2L8
Garbage Bin Services & Junk Removal 
The Garbage Man – 780-467-0278
Associations:

Other Service Providers– available upon request
Financial Services – accountants, book keepers, financial advisors
Movers
Junk Removal Services
Home Owner Services – handymen, appliance repair, renovation material suppliers, cleaning services
Personal Services – will & estate lawyer, auto mechanics, travel agents, self-development, and photographers
Business Services – marketing companies, personnel/hiring, awards/memorabilia, printers, equipment leasing, and business coaches.