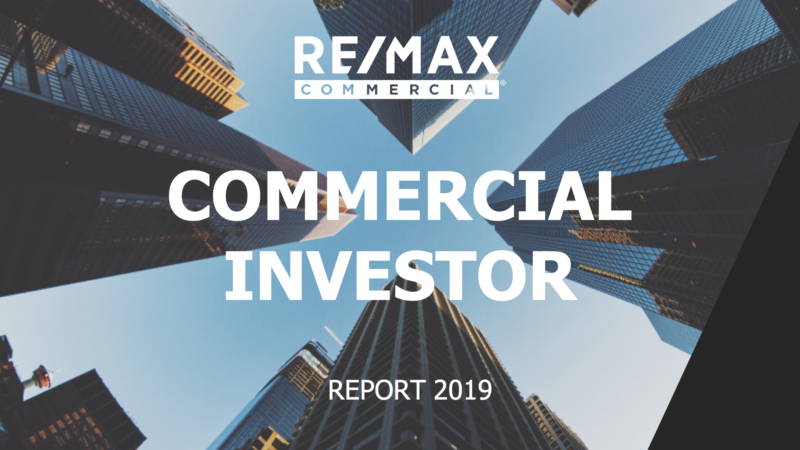 Lacklustre Cannabis Market, trade tensions hurt 2019 Commercial Market

Yet, anticipated improvements on both fronts bode well for market in 2020

Edmonton
The cannabis industry initially took off in Edmonton, spurring industrial building as well as retail and office leasing activity. The retail market has since dialed back a little as producers concentrate on providing adequate supply and achieve sustainable cash flow. Larger players are looking to establish permanent market presence as they anticipate the legalization of edibles.
Co-working spaces account for approximately five per cent of the overall commercial market. This business model is expected to grow to 10 to 15 per cent of the overall commercial market by 2030. Newer office towers in the downtown core are sought by global pension funds. Well-located retail and mixed-use projects are also seeing strong interest.
Looking forward into 2020, overall sales are expected to be slightly down from 2019, with tenants in the oil and gas sectors hoping for increased recovery.
Calgary
Calgary is still being impaired by the ongoing downturn of the oil and gas industry. Demand that was initially seen in 2018 for retail cannabis locations has fallen. The industrial market continues to be strong and relatively stable with the increase in demand for more affordable logistic supply management.
Buyer types have shifted to more sophisticated commercial buyers with the staying power to weather the remainder of Calgary's downturn, knowing that they are getting a great asset at a discounted price. The shift from a frenzied retail market to larger more sophisticated buyers and investors looking to set up cannabis production facilities is a good example of this trend.
Looking further into 2020, Calgary will experience modest growth in all segments of commercial real estate.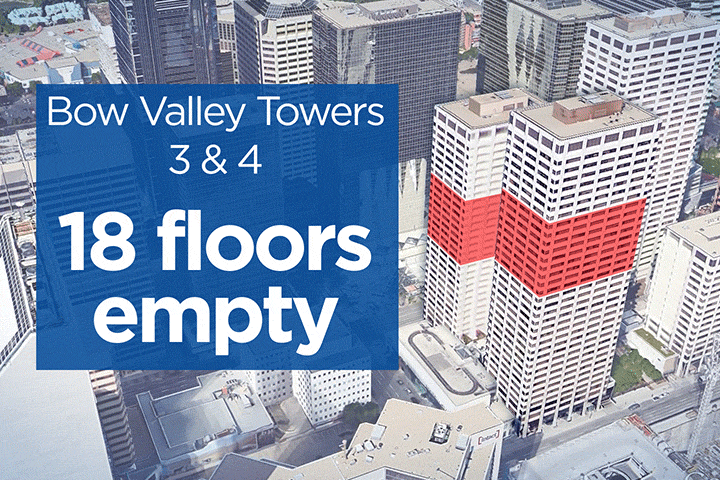 Image source: https://globalnews.ca/news/3001458/nearly-one-third-of-calgarys-office-space-could-be-empty-by-2018-real-estate-firm/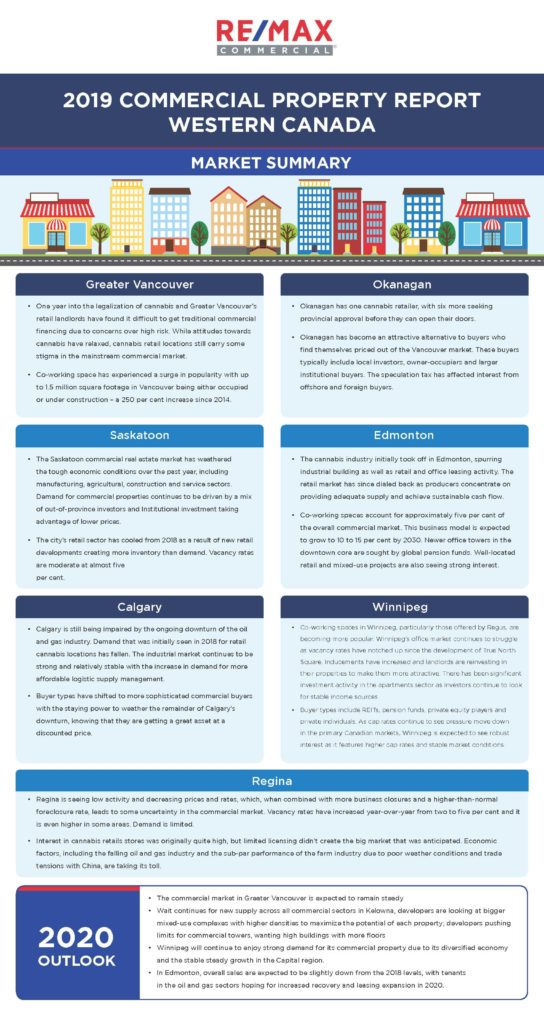 ---