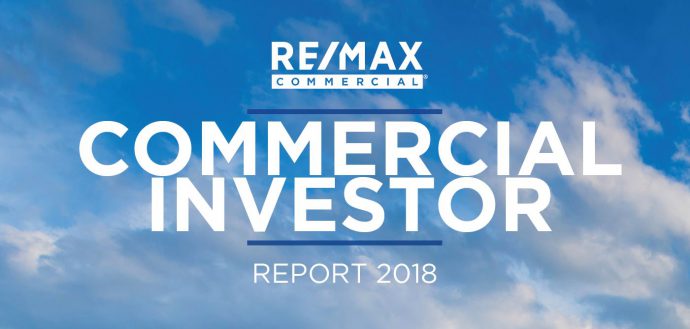 Edmonton
Economic recovery within the Edmonton Region began in 2017 and continues through to mid-year 2018 as reflected in sales activity and decreasing vacancy across several sectors. According to the Conference Board of Canada, Alberta led all Provinces with GDP growth at 4.9 per cent in 2017. In 2018, the ATB's economic forecast is indicating GDP growth of 2.7 per cent.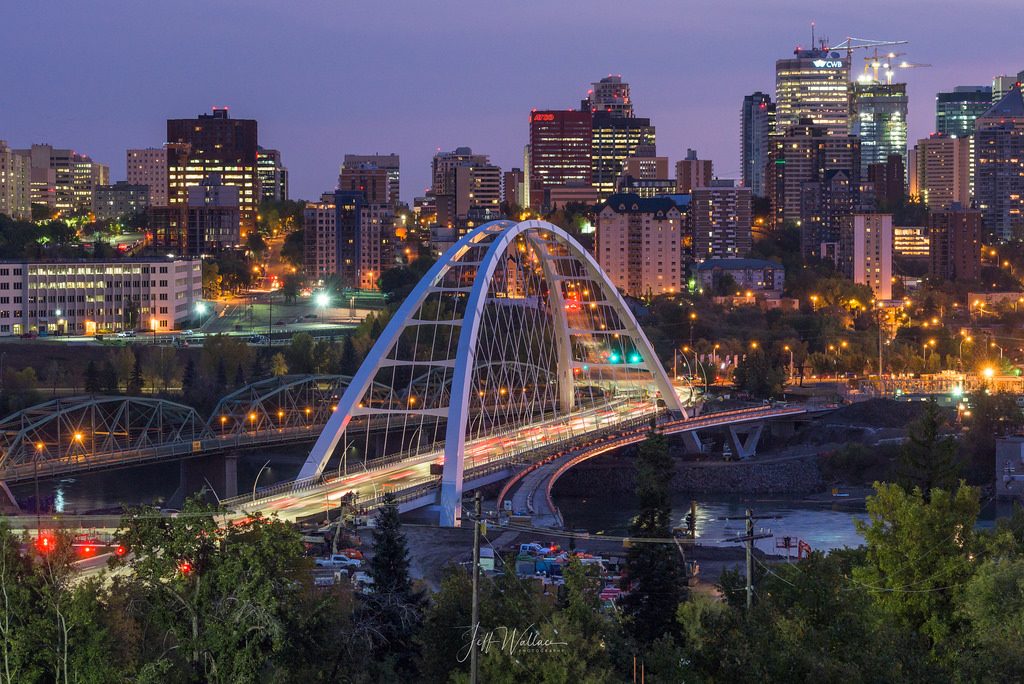 Positive growth is reflected in the total sales value for Edmonton's commercial properties topping $1 billion at the mid-year point for the second year in a row. Land sale rebounded in stronger economic climates with a total number of transactions up over 27 per cent, and total dollar value of all land and building sales up over 50 per cent as compared to 2016.
Private investors continue to be the most active buyers in Edmonton's commercial property market. Industrial sales have nearly doubled year over year with sale prices continuing to rise. Although office and retail sales have not been as strong in the first half of the year there are over $500 million of completed transactions slated for the 3rd quarter of 2018.
Vacancy rate for office properties has continued to drop and currently sits around 14%. There have been many investors continuing to reshape Edmonton's downtown market with conversion of C class office buildings to residential apartments, main floor retail and boutique office space. There will also be an increase in shared working spaces and business centres with the pivotal role start up tech entrepreneurs are playing in the downtown market place. Shared working spaces in the suburban market are becoming popular with the ease of parking and access. Buildings like Ritchie Mill that have been completely renovated will see increased activity.
The downtown Ice District continues to bring investors to the market, the fully vacant Enbridge Tower has been recently purchased with the intent to convert the property into a 300-room hotel with main floor retail. Tenants will continue to leave dated office space and migrate to improved or new office spaces. HSBC Bank Place is currently undergoing extensive renovations and will bring modernization to it prominent 101 Street location. The retail market continues to diversify with the densification of areas such as Whyte Avenue, Jasper Avenue and 124 Street, making these areas more attractive to retail tenants. Construction of new retail developments will remain strong with low vacancy for the latter half of 2018 and beyond.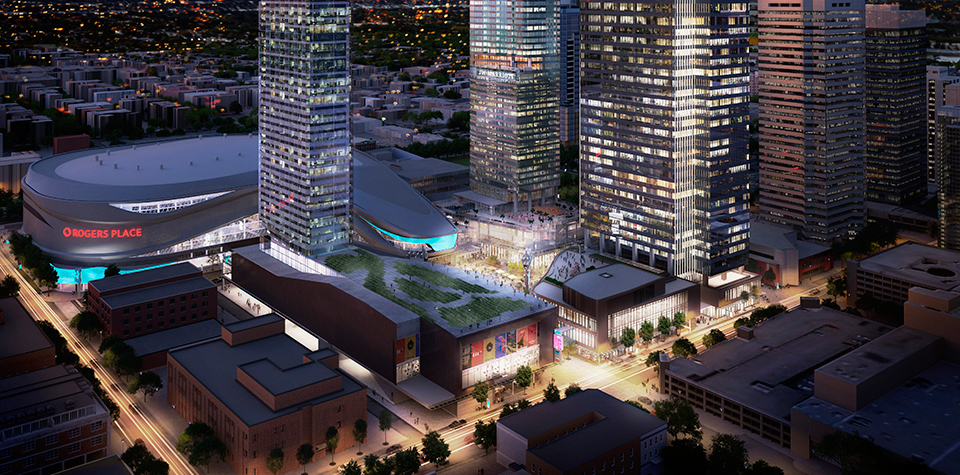 Edmonton's industrial market continues to remain strong with the vacancy rate lowering to 5 per cent in the first quarter of 2018. Edmonton's economy has benefited from higher oil prices and stronger investment in the oil patch. Its manufacturing sector has also rebounded and is expected to experience continued growth. New construction is the most active in the Leduc/Nisku market with the addition of the 800,000 sf Aurora Cannabis medical marijuana facility and the new 400,000 sf Ford distribution centre. Vacancy rates should continue to decrease, and lease rates will continue to moderately rise within Edmonton's industrial market for the remainder of 2018.
As the price of oil has stabilized with increasing global demand, Edmonton's commercial property market is expected to continue to recover, leading to continued optimism amongst investors. The commercial market will continue to remain strong contributing to Alberta being one of the leading Provinces for growth for 2018 and into 2019.
Summary of Western Canada major markets
Both Kelowna and Edmonton are poised to become hot spots for Canada's cannabis market post-legalization with competing cannabis enterprises looking for operating space in both cities.
While Kelowna's commercial real estate market saw an 8 per cent decrease in total sales value for commercial property types year over year, the city has identified more than 900 locations for retail spaces.  It's expected that the approval of licenses will be extremely competitive further driving prices up for the remainder of 2018 and beyond.
Edmonton is also welcoming the addition of an 800,000 square foot facility by Aurora Cannabis which is contributing to the positive growth in the total sales value for the city's commercial properties, topping $1 billion. This was also the case in 2017 at the mid-year point. Although office and retail sales have not been as strong in the first half of the year, there are more than $500 million worth of completed transactions slated for the third quarter of 2018. Furthermore, the price of oil is continuing to stabilize with increasing global demand, helping Edmonton's commercial property market along the road to economic recovery.
"The upcoming legalization of cannabis is continuing to have a major impact on the commercial real estate market this year," says Elton Ash, Regional Executive Vice President, RE/MAX of Western Canada. "In Kelowna and Edmonton, the cannabis industry is slowly absorbing the existing industrial spaces and development lands, which has contributed to the rise in lease rates for those areas."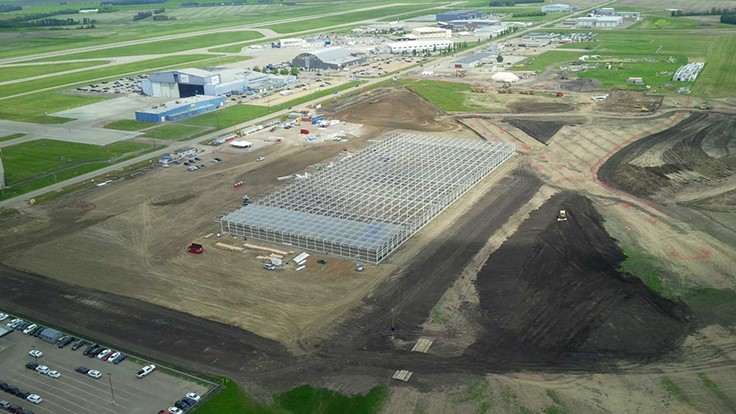 Like Edmonton, Calgary's commercial real estate market primarily revolves around the city's oil and gas sector. Factors including the increase of oil prices, higher interest rates from the Bank of Canada and the Trans Mountain pipeline project have made buyers in the region more cautious, contributing to a significant year over year decline of 28 per cent in total property sales. However, Calgary is expected to remain stable as we head into 2019 due to a variety of reasons including the investment of big technology companies in the area.
While the past two years were exceptional in Greater Vancouver's commercial property market, the first half of 2018 has returned to historical norms. There were 523 commercial property sales in the first quarter of 2018, compared to 886 sales during the same period last year. However, continued growth in Vancouver's technology sector continues to drive demand for both office space and industrial space throughout the region. Larger tenants like Amazon and WeWork continue to expand and are expected to further increase inventory in the region going into next year.
"Investment by major companies like Amazon in Calgary and Greater Vancouver is evidence that commercial real estate – office space specifically – in Western Canada remains a hot commodity," says Ash. "As Canada continues to push further ahead in areas like technology, investors both domestic and abroad see the potential for growth here and are willing to call Canada home."
Regina's commercial real estate market has slowed this year due to economic uncertainty. High interest rates, the price of oil and the low Canadian dollar have all contributed to the commercial market. However, new projects are still underway such as the construction of the megamall at the Global Transportation Hub. The mall – which will boast 300 stores – was originally billed at $45 million but could go as high as $300 million when completed. Saskatoon on the other hand has experienced relative stability as 2017 was considered a year of recovery. This is mostly due to the relative diversity of its sectors which include manufacturing, agriculture, construction and the service industry.
In Winnipeg, the commercial market has experienced a 3 per cent decrease in total sales value year-over-year. While interest rates have remained low, the lack of available property has had the biggest effect on sales which has affected the decisions of investors.
For more information, download the full report!
---