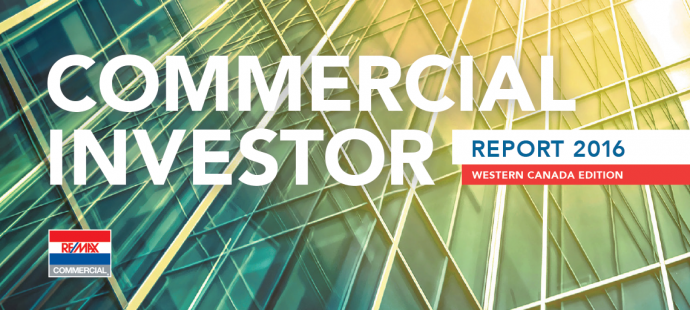 RE/MAX Commercial produces an annual report of all major markets in Canada. Below is the summary and link to the full report for the Western Canada Highlights.
Edmonton
In Edmonton, the number of commercial building and land sales was down 8% year-over-year while the value of those sales was down 5%. This marks the second consecutive year that total sales were valued at less than $1 billion by mid-year. Land sales declined by 40% year-over-year, indicative of a slowing economy; however, the total dollar value of building sales was up 13% compared with the first half of 2015.
Edmonton is weathering the storm of a struggling economy better than Calgary and other smaller Alberta communities. Primary with the foundation of provincial government, healthcare, Education with the University of Alberta, MacEwan University, NAIT and other institutions, plus a more diverse economy overall. This puts Edmonton in a position for most immediate benefit during the economic recovery portion of the cycle.
Calgary
The number of commercial properties in Calgary sold during the first two quarters of the year was down 12 per cent from the same period in 2015. The most significant impact has been seen in office space; at the end of July 2016, the office vacancy rate was approaching 25 per cent. Related CBC news article
Summary
Much of Western Canada continued to experience slower market activity in the first half of the year, as regional economies continued to recover from the downturn in the oil sector.
However, in B.C.'s Lower Mainland, activity was brisk and prices continued to increase significantly in the commercial property market.
"Demand for commercial property in the Vancouver area remains very high and continues to be driven mainly by local investors," said Elton Ash, Regional Executive Vice President, RE/MAX of Western Canada.
"Over the next several months, we may start to see more interest from foreign investors. As a result of the recent foreign buyer tax on residential properties, buyers who are interested in investing in Greater Vancouver may start to shift their focus to commercial properties."
The commercial real estate markets in Calgary and Edmonton continued to feel the impact of lower oil prices.
"There continues to be demand for good quality product in the Calgary and Edmonton markets, though a full recovery is not expected until oil prices rebound," said Ash.
"For investors, there will likely be some good opportunities coming on the market later this year and next year as owners start to sell off assets."
The markets in Saskatoon and Regina have remained fairly active despite a somewhat softer market caused by the downturn in the resource sector. In both cities, the first half of 2016 saw increased investor interest from Real Estate Investment Trusts (REITs).
In Winnipeg, demand for commercial properties has continued to outpace supply.
DOWNLOAD REPORT
---